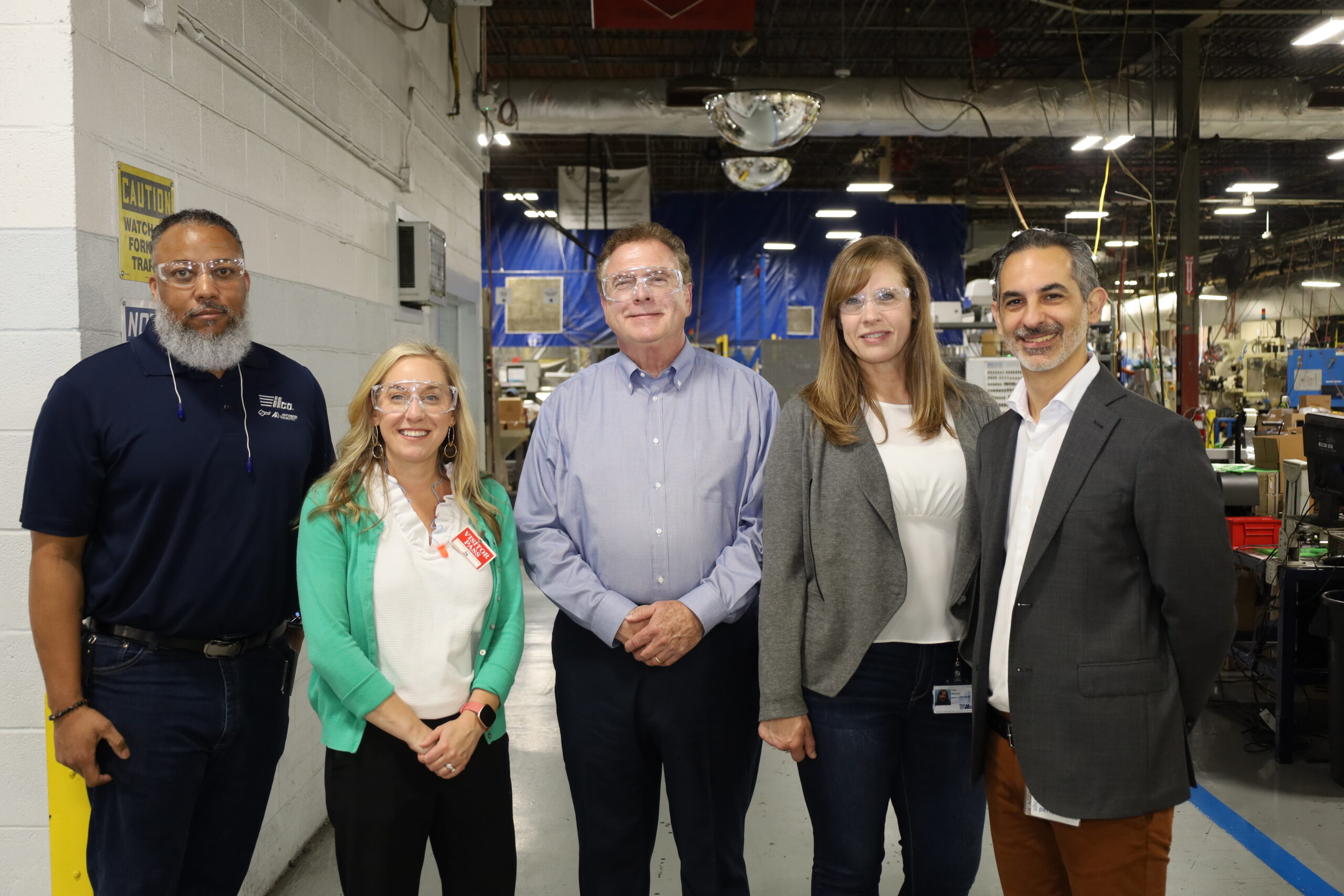 Kaba Ilco and Nash County Economic Development met last week at Ilco's manufacturing facility in Rocky Mount.  The introduction marks the beginning of a new relationship, collaborating the strength of industry and innovation with the development and growth in Nash County. 
Kaba Ilco is America's largest key manufacturer and one of the largest employers in Nash County, employing over 350 people.  Ilco, in addition to manufacturing keys, residential and automotive, also assembles cylinders, and distributes other supportive products such as key cutting machines, automotive programmers, and automotive remotes. 
"We proudly stand as the vanguard of our industry, constantly pushing boundaries, yet we have immense potential to reach even greater heights. We aim to educate and inspire the local population about the exciting investments we continue to make in our county. With a longstanding presence as a major employer, we have played a vital role in the community for decades. United with Nash County, we are poised for sustained growth and prosperity for years ahead." Rami Saideh, Managing Director of Ilco.
"The manufacturing capabilities are quite impressive.  I've driven by the facility many times without understanding what Ilco manufactured.  After the plant tour – I'm glad to learn the largest American key manufacturer is right here in Nash County." – Andy Hagy, Director of Nash County Economic Development.
Nash County and Kaba Ilco are proud to share the vision to continue investing in the people of Nash County.  "We understand that to maximize our visibility and opportunity – it is imperative that we unite our forces and fortify our standing not only within the industry but also within our esteemed community." – Rami Saideh